Hackett Best Practice Intelligence Center
A Customized Reference for Business Best Practices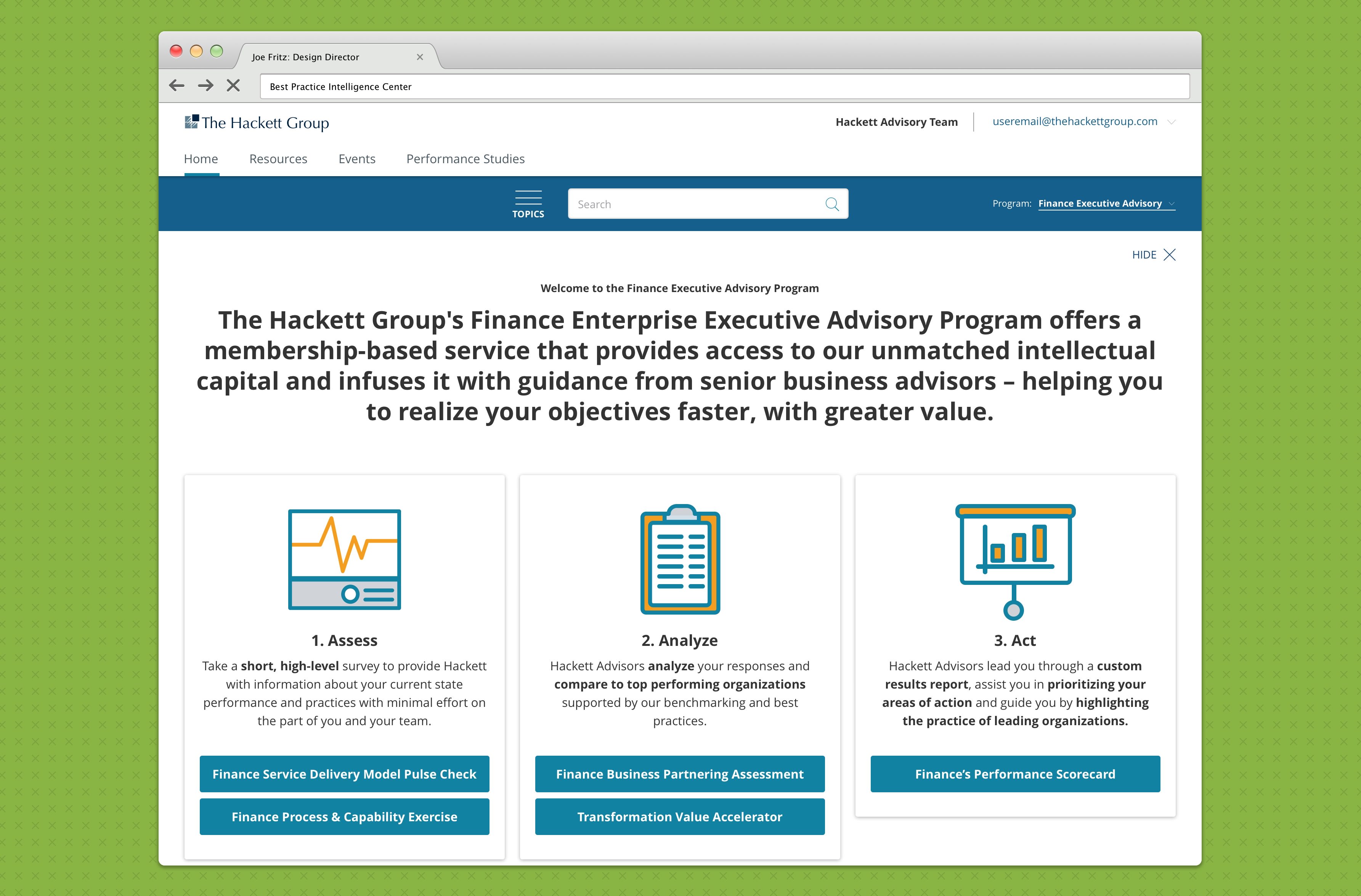 The Hackett Best Practice Intelligence Center is an application focused on providing clients of The Hackett Group a customized reference guide on how to improve their businesses, using Hackett's tried-and-true-best practices.


Context
The Hackett Group is currently using a version of this product that requires customers know the information architecture of the product to find solutions to their business problems. In addition, new stakeholders are interested in using this platform to guide their customers through a business improvement process and are having a hard time finding their way around.


Proposed Solution
Using what the client has learned in using the current version of the application, we set out to build a new version of the BPIC that is more robust. Focusing on content personalization, enhanced discovery, and the ability to find content most related to a customer's problem-at-hand.


Design Process
Requirements Gathering
We worked with the client to identify a new system for organizing the library of information available from the current BPIC. This system would be focused on modular information, available via multiple channels; allowing users to either search for what they want or browse topics and issues to find relevant information. Once we had a strategy in mind for the information architecture, we began the wireframing.


Wireframing
Because there were multiple stakeholders for this product, our goal was to build a testable prototype, which our client could shop around for feedback.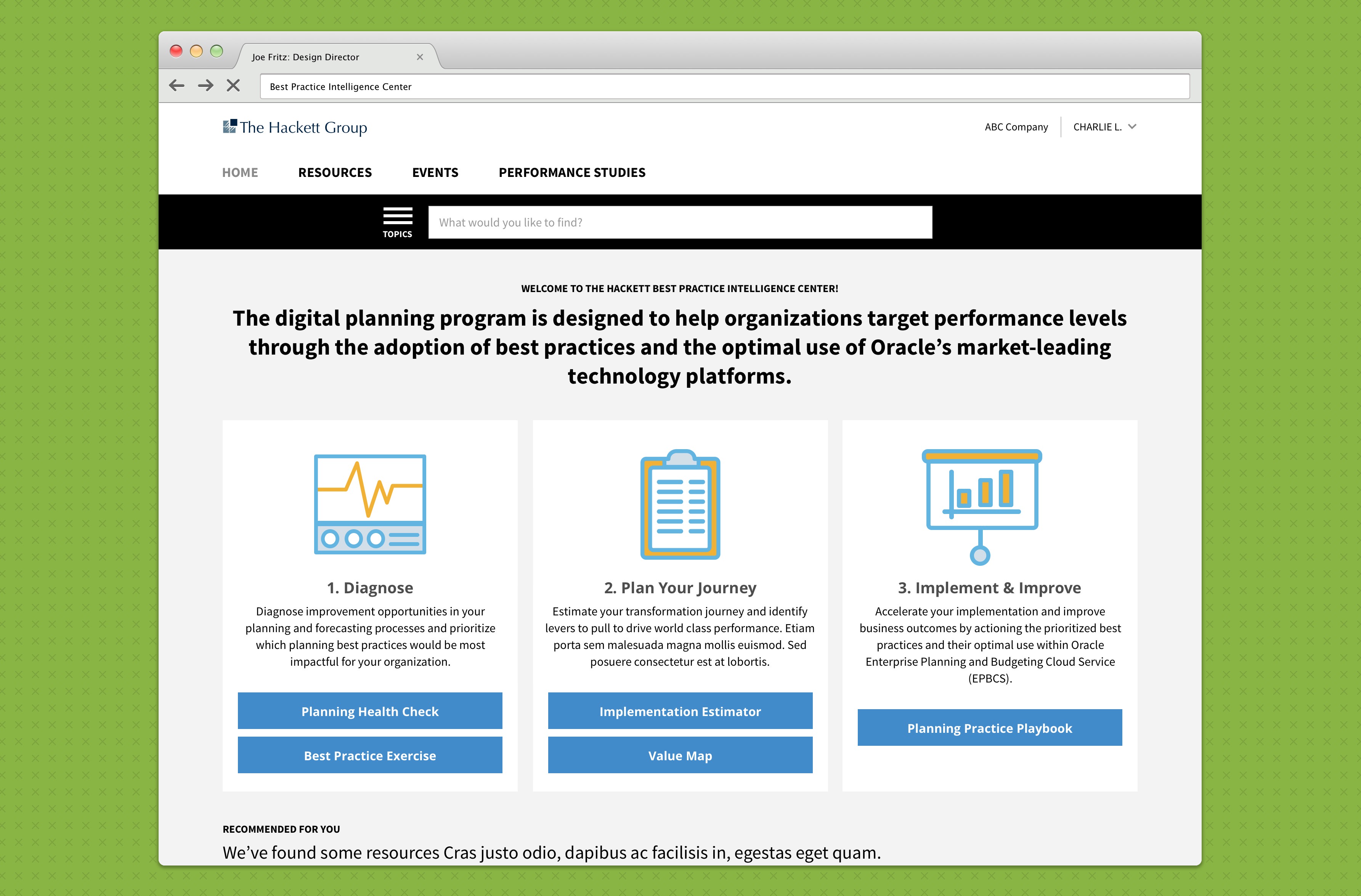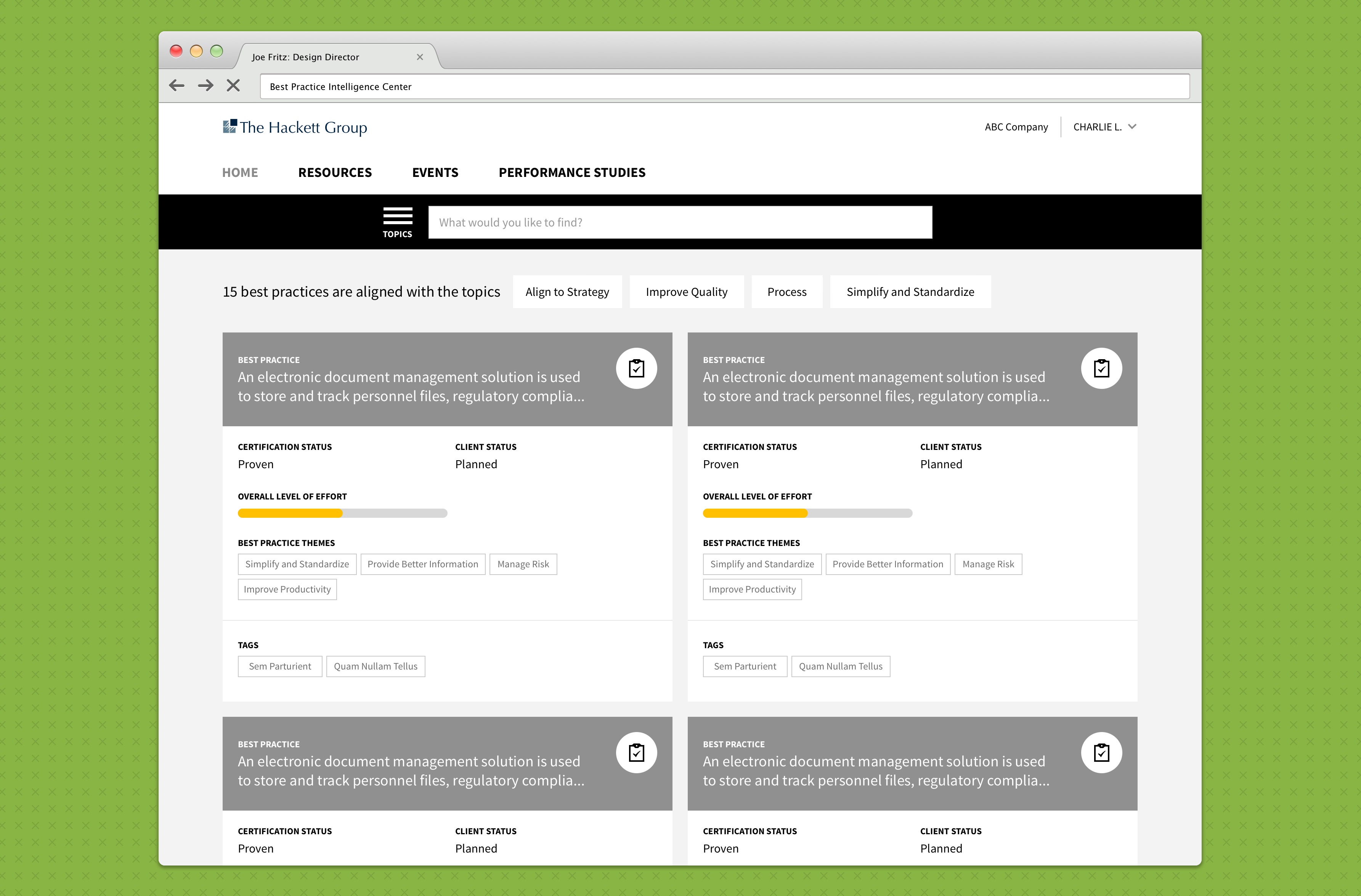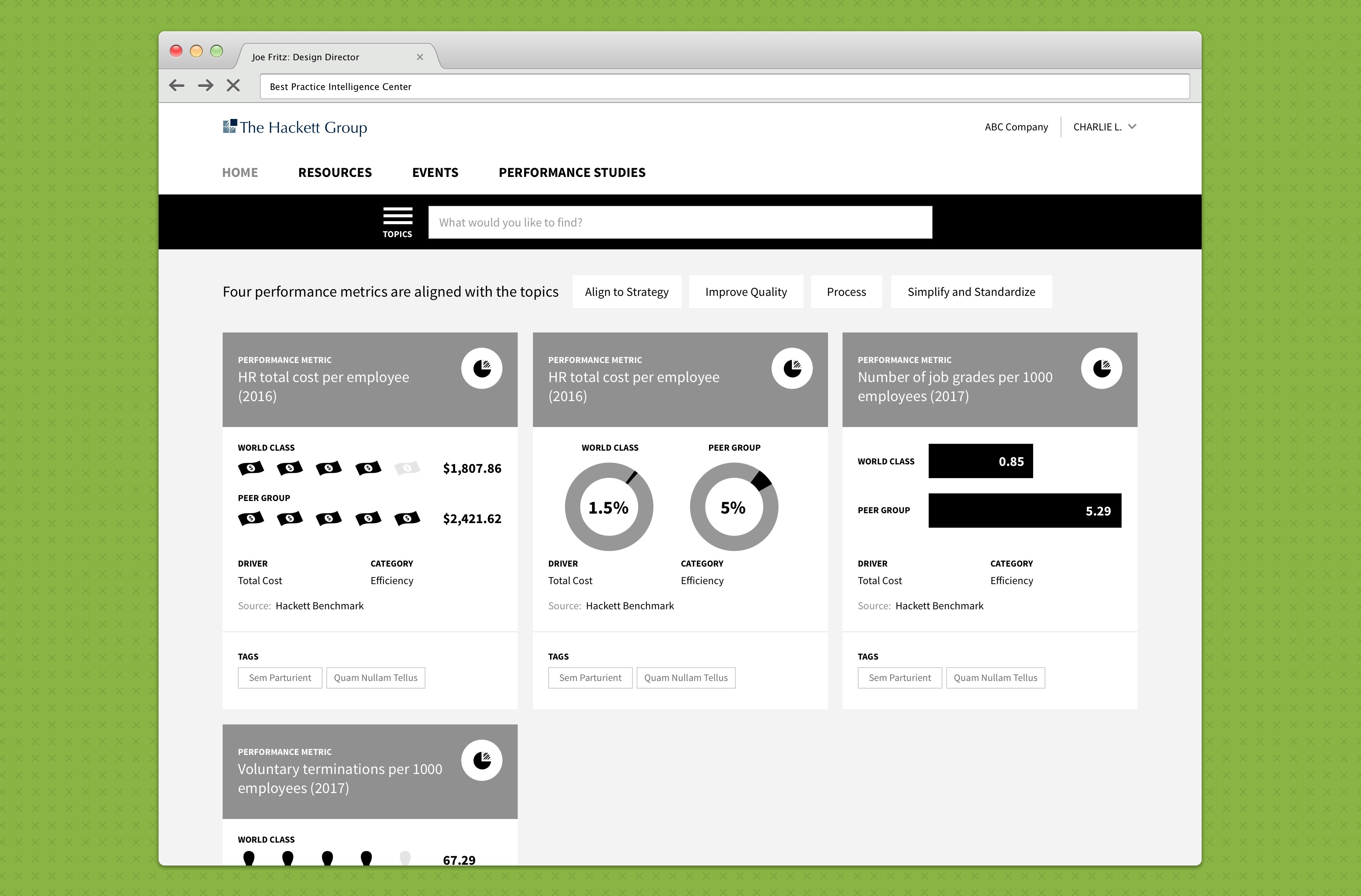 Style Guide
Having defined the user experience and functionality in the wireframes, we saw an opportunity to build a set of reusable design components that would exist throughout the final mockups. These would allow us to quickly build the pages we need to complete the design process.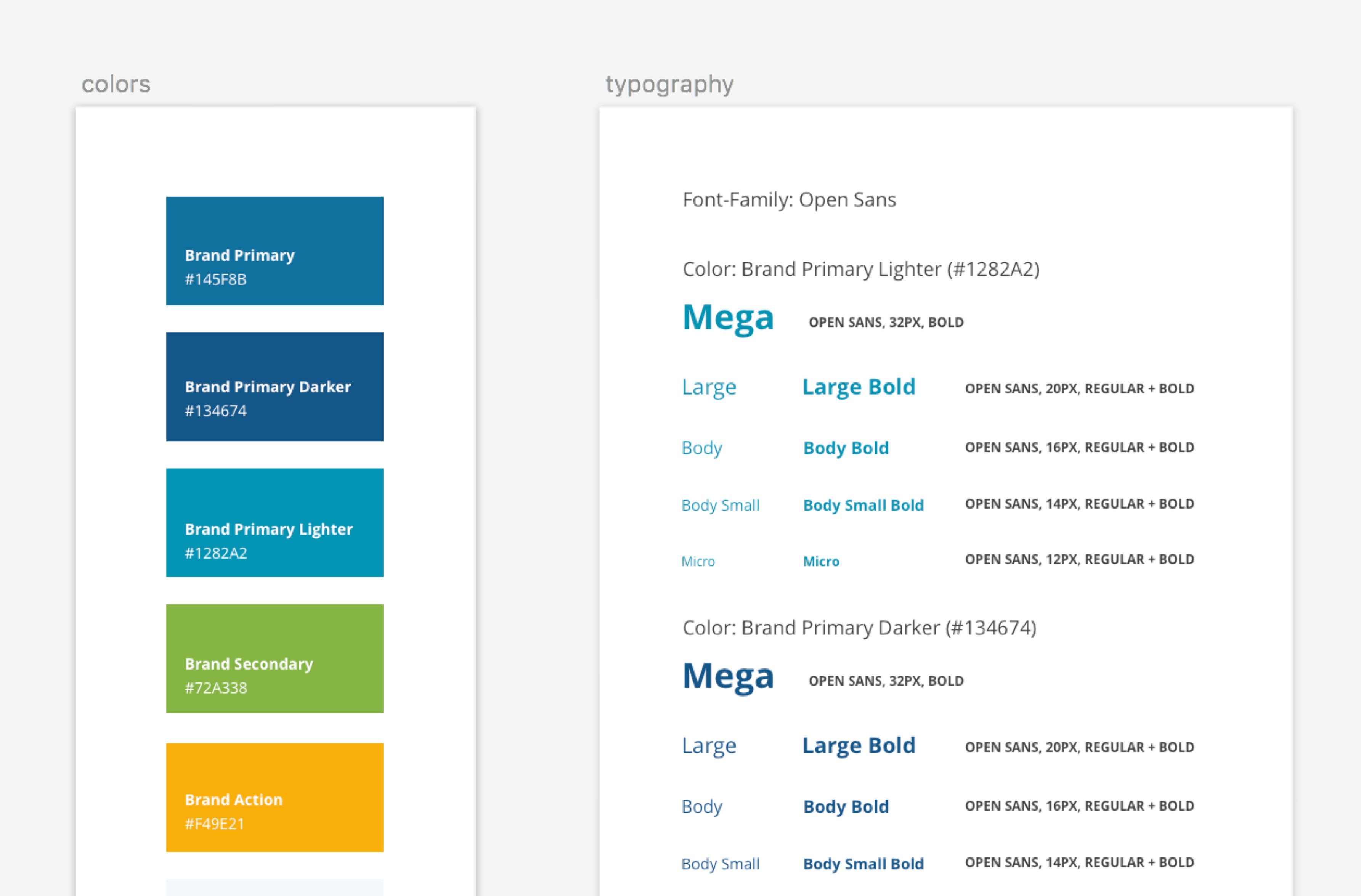 Content Cards
Our focus with the new version of the BPIC was to create more "modular" content, which could be accessed in any number of ways. In order to accomplish this, we boiled the Hackett IP down into its most basic form, and designed a set of reusable "card" elements for display on pages.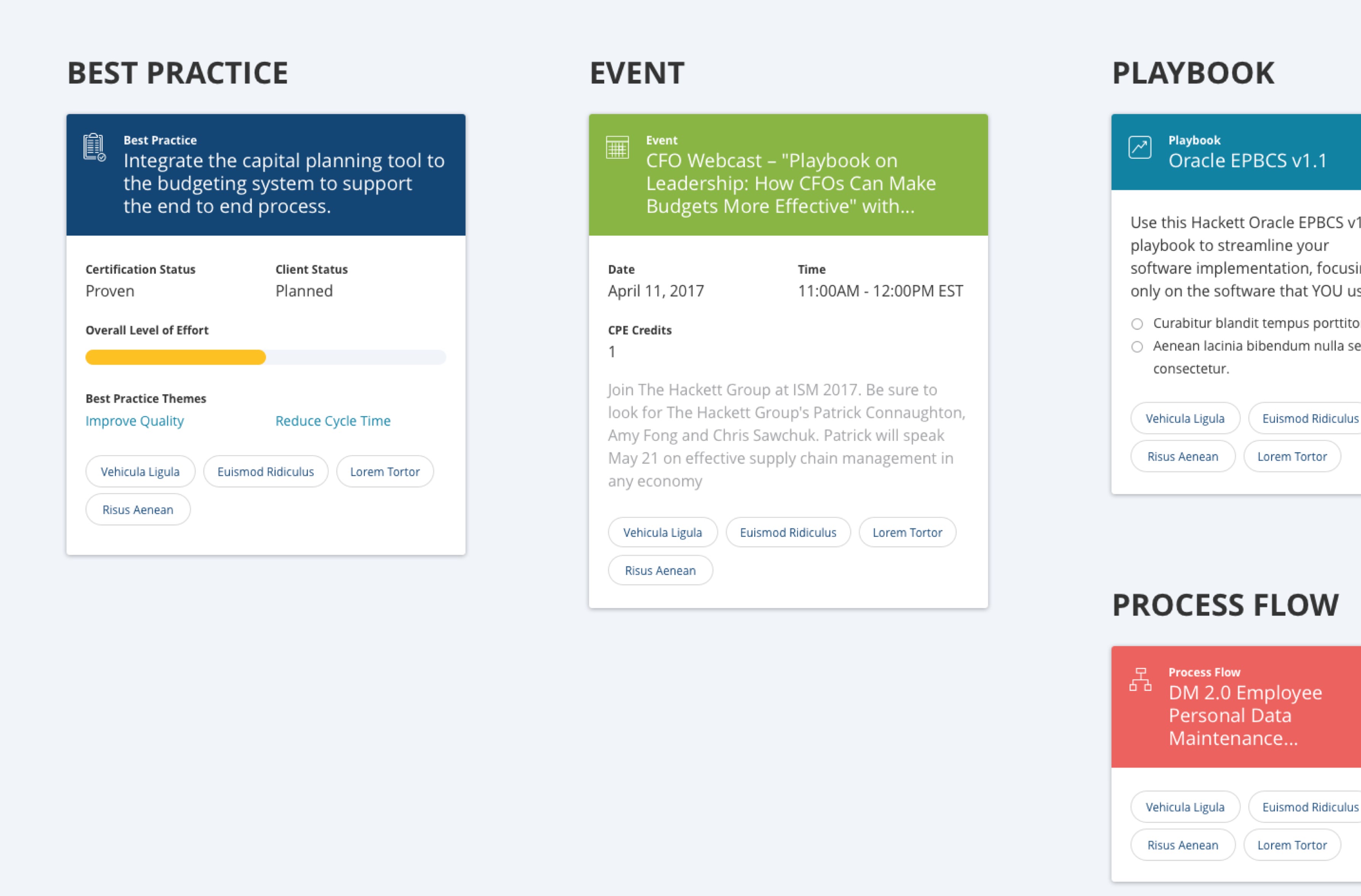 Mockups
Once all of the stakeholders have approved of the wireframes, we begin rolling them into full-fledged mockups using the style guide and content cards we've designed.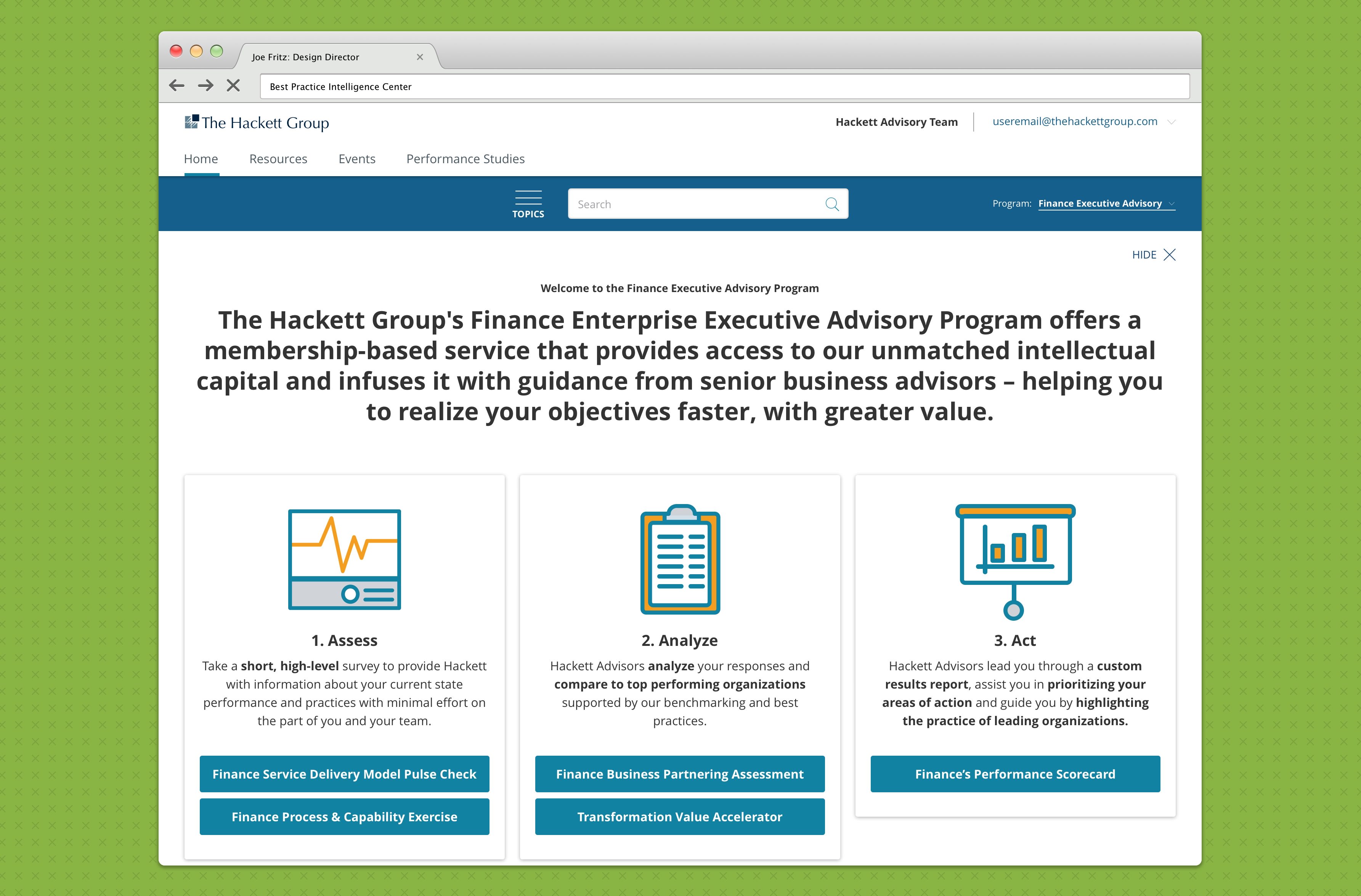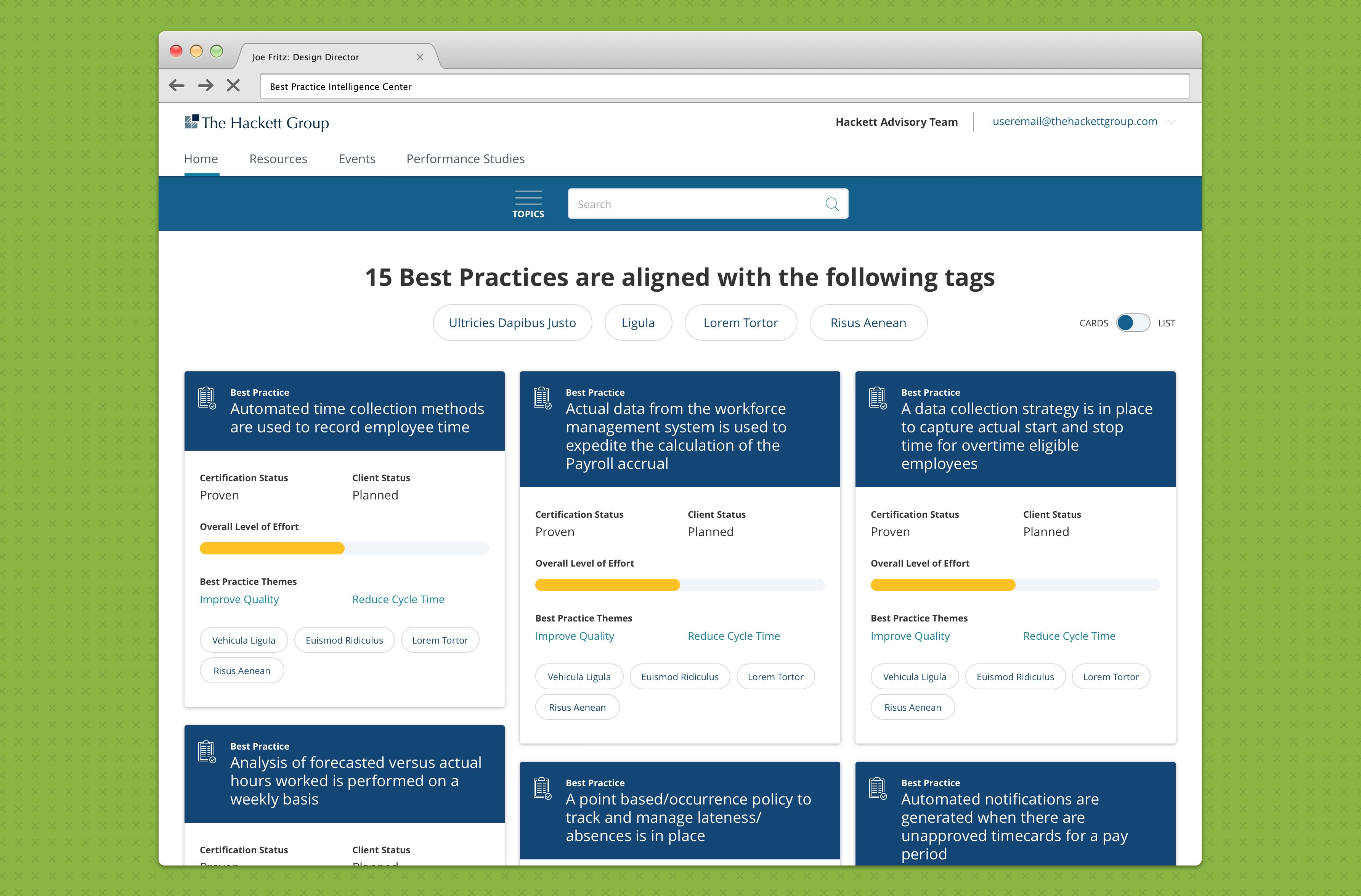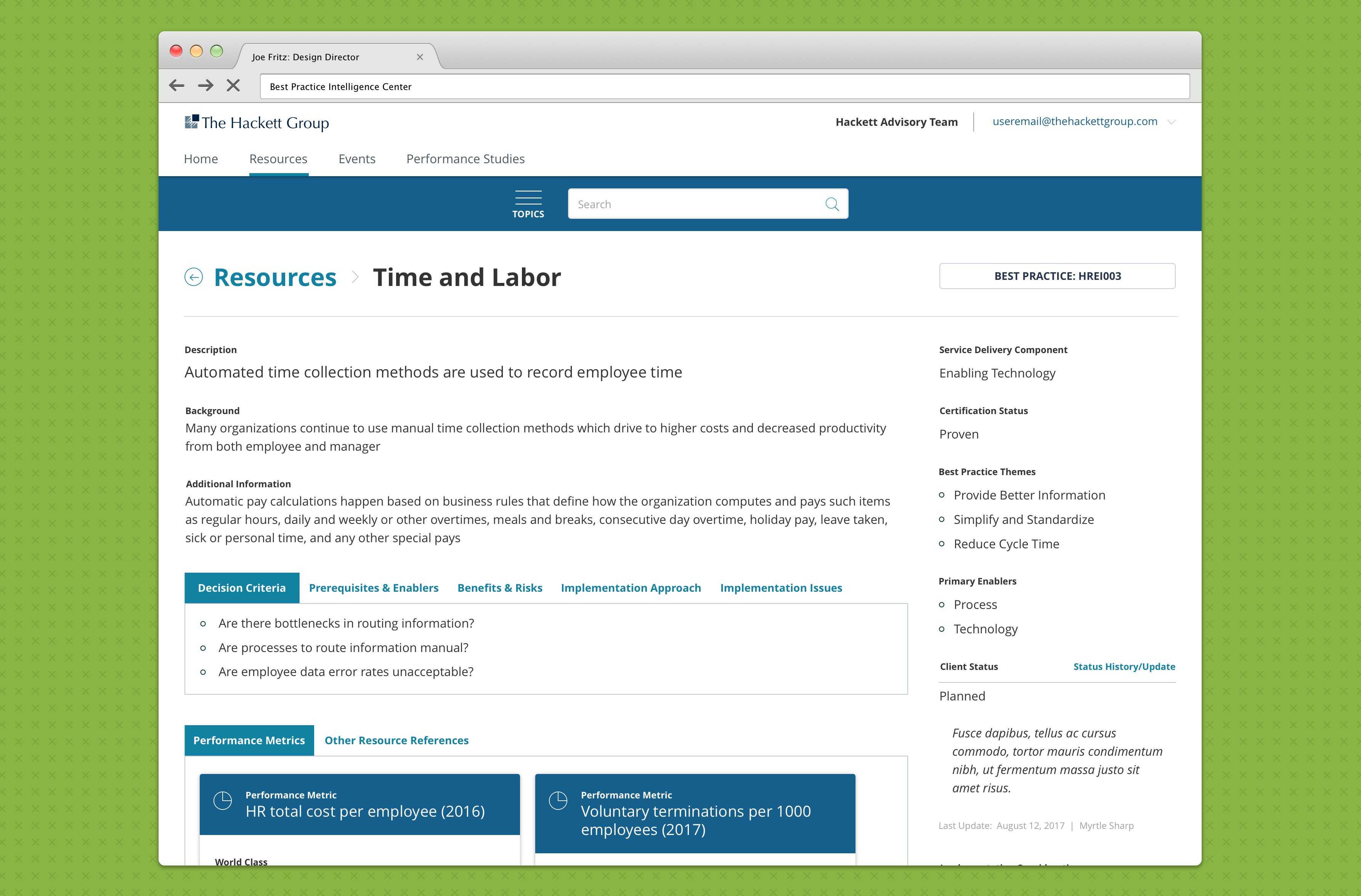 Launch and Reflection
The new version of The Hackett Best Practice Intelligence center is set to launch this year, but the response from stakeholders so far has been tremendous. We're as excited as they are to see it in action.